A joint refers to the articulation between two bones
Joints can be described by the intrinsic components connecting the bones which in turn determines the degree of motion across that joint:

Fibrous

united by fibrous tissue, limited motion, e.g. sutures skull vault

Cartilaginous

Primary - united by a plate of cartilage, no motion, e.g. a growth plate, costochondral joint
Secondary - bone ends covered by hyaline cartilage with intervening fibrocartilage plate, limited motion, e.g. symphysis pubis

Synovial

bone ends covered with hyaline cartilage and separated by a joint cavity containing a synovial membrane. Allows the widest range of motion across a joint.
Illustration of a Synovial Joint
Note the opposing articular cartilage which are radiolucent on radiograph and account for the apparent joint space on X-rays. Deep to the cartilage is the subchondral bone plate.
The bare area is at the periphery of the joint space and represents that portion of intra-articular bone covered by a synovial membrane but without the protective covering of articular cartilage.
Marginal erosions occur at the bare area.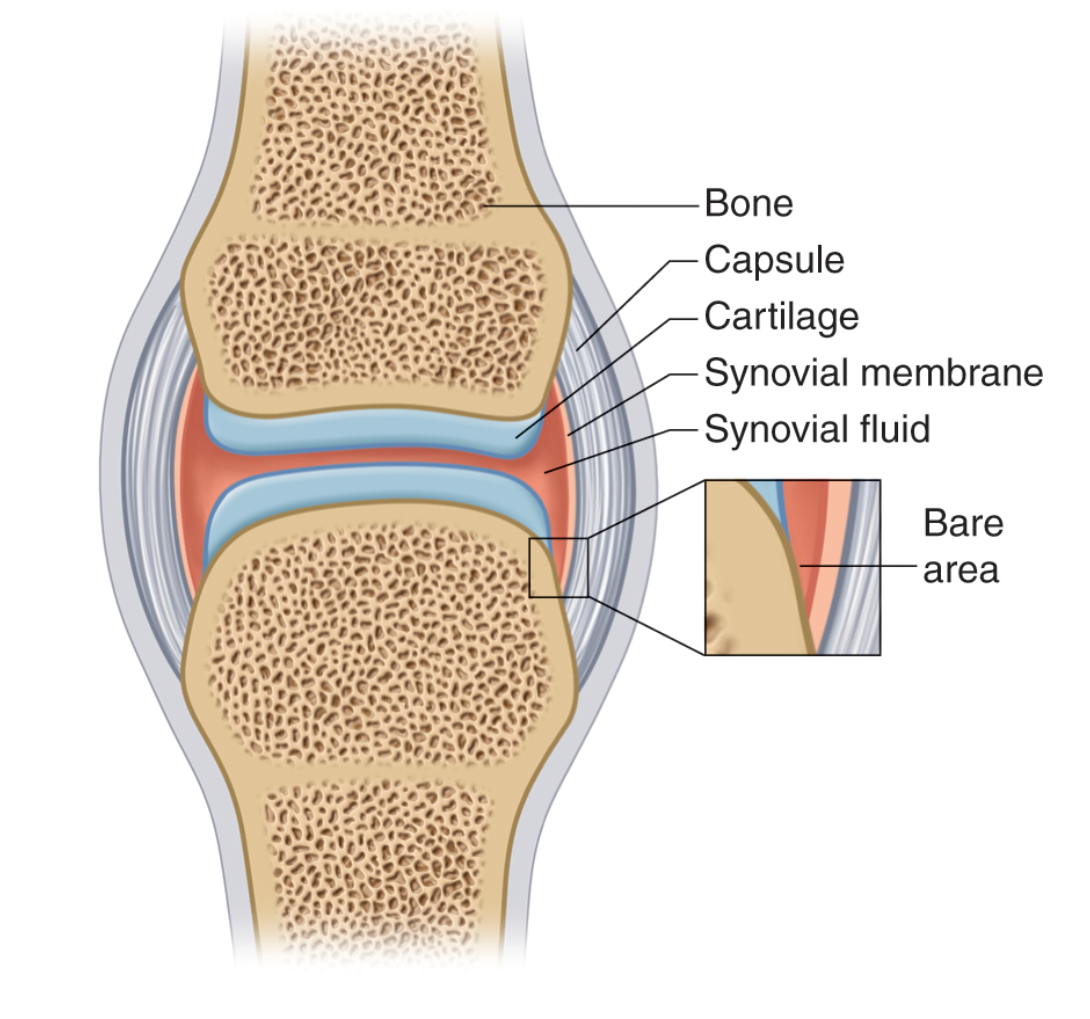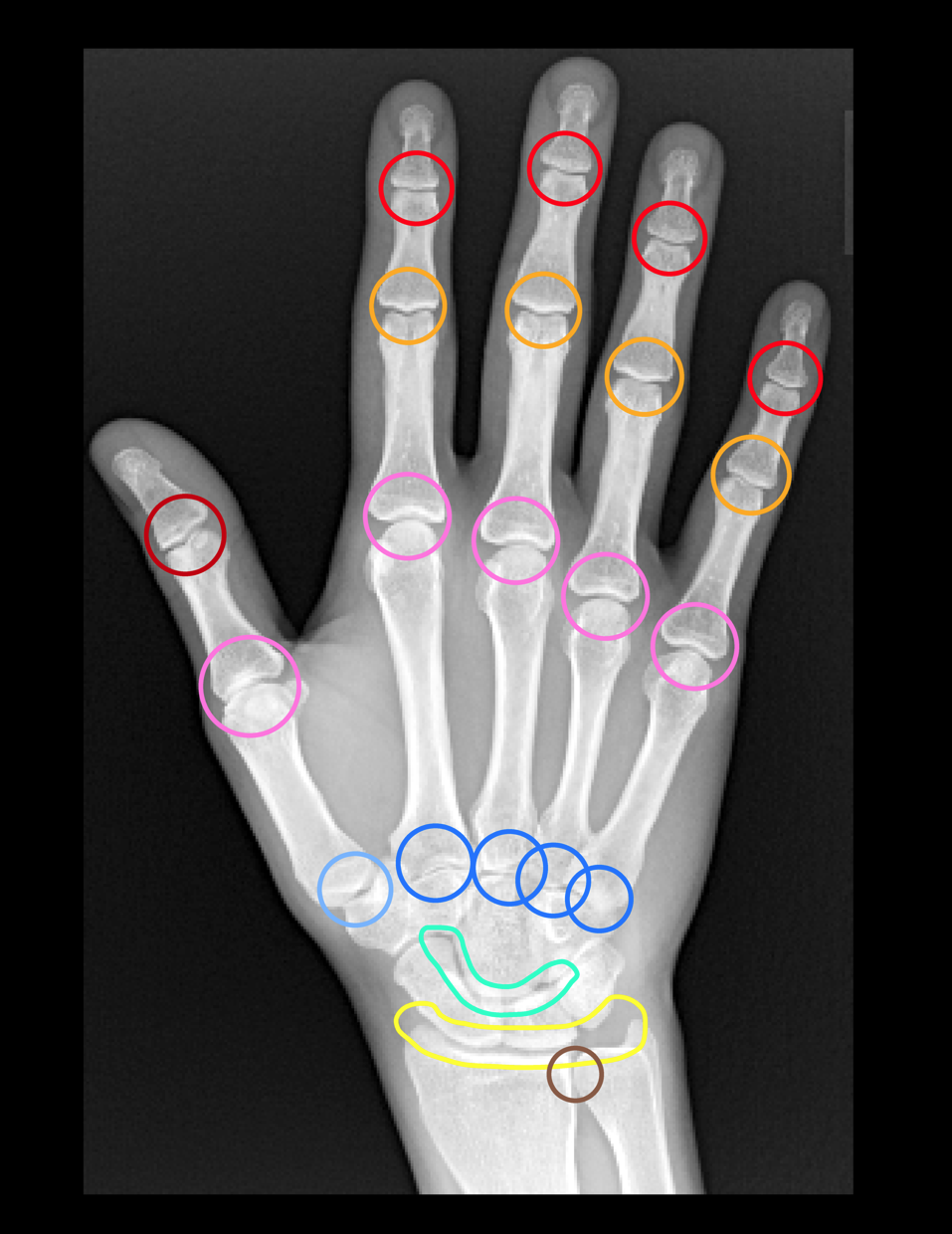 The joints of the hand and wrist are synovial joints and include the following:
| | |
| --- | --- |
| Distal radioulnar joint | Brown |
| Radiocarpal joint | Yellow |
| Intercarpal joints | Green |
| Carpometacarpal joints | Blue |
| Metacarpophalangeal joints | Pink |
| Proximal Interphalangeal joints | Dark Yellow |
| Distal Interphalangeal joints | Red |
3-D CT of the Hand
Press play to rotate